Past Incidents
STA 3
STA 9
2014
1112
1009
2013
906
845
2012
1009
920
2011
1115
955
2010
1119
902
2009
1216
933
2008
1127
890
2007
1075
935
2006
1149
833
2005
935
756
2004
873
825
2003
918
832
2002
847
695

---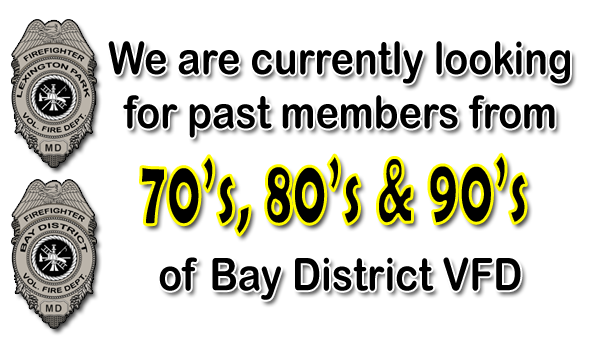 Our Local Elks Help Bay District Firefighters Again

Public Information Officer Douglas Medley, July 29

Wednesday July 29, 2015 firefighters of Bay District gathered in front of station 9 to meet with the Exalted Ruler Mike Palmer of the Benevolent Order of the Elks in California, Maryland.
The purpose of the meeting was to accept a gratitude grant from them for the purpose of adding some further improvements to our flash-over simulator located behind station 3 in Lexington Park.
This prop has been ... (Full Story & Photos)



Some of our firefighters with Fire Chief Joe Gould accepting a nice donation from Mike Palmer, Exalted Ruler of the B.P.O.E. 2092 in California, Maryland. The grant will go a long way in paying for improvements on our flash-over simulator.


New Traffic Light at Great Mills Road and FDR Blvd Intersection

Deputy Fire Chief Steve Stockwell, July 17

If you haven't noticed a new traffic light has gone up at the intersection of Great Mills Rd. and FDR Blvd. This light was put in by the Maryland SHA (State Highway Administration) through the efforts of members from both Bay District VFD, Co. 3 and Lexington Park VRS, Co. 39. With our call tallies somewhere in the range of over 5000 calls (together) this will benefit in a faster service provided ... (Full Story & Photos)


Busy Afternoon for Volunteers

Bay District Volunteers, July 10

The afternoon started with a motor vehicle accident with 2 occupants trapped. Rescue 3 and Chief 3 quickly stabilized the vehicle and performed a driver side blow out of both doors and popped the passenger door open. Both occupants were removed from the vehicle within 5 minutes of Rescue 3's arrival. Both patients were transported by Trooper 7 which Engine 132 handled the landing site.

An assault ... (Full Story & Photos)

Rescue Runs Motorcycle vs Tractor

Bay District Volunteers , July 03

At 09:30 hours Company 3 was alerted for a serious MVA in Chingville. Rescue 3 responded and Chief 9B as well.

Once on scene it was found to be a motorcycle vs. a farm tractor. One off duty firefighter was in the area at the time of the accident and removed the rider from the motorcycle that was on fire. He quickly extinguished the fire on the rider. The Firefighter called dispatch (ECC) to start ... (Full Story & Photos)


Bay District Responds To Fourth Working Fire In 36 Hours

Fire Sergeant David Martoni, June 15

After a long weekend Bay District Volunteers were alerted yet again for another fire. Monday morning at 0840 hrs Stations 7 (Hollywood), 2 (Mechanicsville), 1 (Leonardtown), (Bay District) 9, and 5 (Seventh District) were dispatched for a working house fire in the Sandgates area of Hollywood. Both Engine 91 and Engine 93 - running as a tanker responded. Engine72 was first arriving and reported heavy ... (Full Story & Photos)


Sunday Morning Apartment Fire

Bay District Volunteers , June 14

On June 14 at 00:55 hours Companies 3, 13, 9, 6, & 7 were alerted for a working apartment fire. Engine 32 responded shortly after dispatch followed by Engine 132 and Engine 91.

Engine 32 dropped a supply line at the second entrance of the Foxchase apartments and Engine 132 performed the task of water supply. Engine 32 reported smoke showing from a first floor apartment at the A/D corner of the structure. ... (Full Story & Photos)

Wagon and Rescue run MVC in Hermanville

Firefighter/EMT Mike Bruner, May 31

On 05/31/2015 Rescue 3 and surrounding EMS units were alerted to Three Notch Rd and Hermanville Road for the personal injury accident. Rescue 3 and Engine 32, Chief's 3 and 3B responded immediately after dispatch. Units arrived to find a T-bone style accident with all patients out of the vehicles. Crews assisted the ambulances from Lexington Park with packaging the patients for transport. Chief 3 ... (Full Story & Photos)

Rescue 3 Makes Grab

Bay District Volunteers, May 23

At 10:20 am Company 3 was alerted for the animal rescue. Rescue 3 responded to the scene. Once on scene Rescue 3's crew found a baby duck in the storm drain. The crew had to take up both water run off grates on each side of the road. Once crew member went down the drain and this caused the baby duck to run to the other side of the road where another member was waiting for him. Sgt. Hayden made the ... (Full Story & Photos)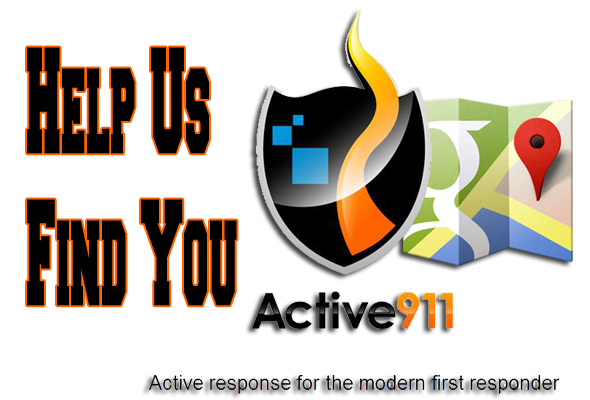 Current Weather
MOSTLY CLOUDY
Temperature:
84 F
Wind Chill:
84 F
Wind Speed:
6 mph
Wind Direction:
220
Humidity:
48 %
Visibility:
10 mi
Sunrise:
6:08 am
Sunset:
8:12 pm
Reported
As of 8/3/2015 12:46 PM
Web Counters
Website Visitors
Since
February 15, 2004

Visitors Today
Aug 03, 2015

Station 3
46900 S. Shangri La Drive
Lexington Park, MD 20653

Station 9
45774 Fire Department Lane
California, MD 20619