Past Incidents
STA3
STA9
2013
906
845
2012
1009
920
2011
1115
955
2010
1119
902
2009
1216
933
2008
1127
890
2007
1075
935
2006
1149
833
2005
935
756
2004
873
825
2003
918
832
2002
847
695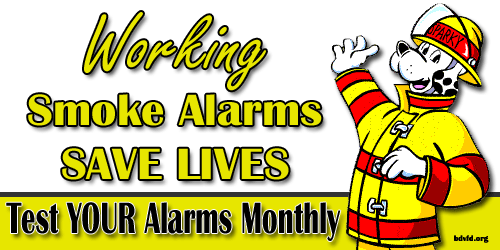 ---
Engine 33 First Arriving At Callaway Trailer Fire

Fire Captain Daniel Burroughs, March 04

At 03:38 hours BDVFD station's 3 & 9 were alerted to the working house fire in Valley Lee. Engine's 33 & 93 as well as Truck 3 responded at dispatch. At 03:52 hours Engine 33 dropped their 3 in supply line at the end of the drive way. Once on scene Engine 33 found a single wide trailer with fire showing from side C. The crew from Engine 33 quickly stretched the attack line into the structure as Truck ... (Full Story & Photos)


First Due Apartment Fire

Fire Captain Daniel Burroughs, March 03

At 23:16 hours Station's 3,13,9,6 were alerted for the working apartment fire. Chief 3, Engine 31, & Engine 93 responded at dispatch. Moments later Truck 3 and Tower 9 responded. Chief 3 requested a extra engine and squad for RIT (Rapid Intervention Team). This brought Engine 73 & Squad 7. Engine 31 arrived to find a middle of the row two story apartment building with fire showing on the first floor. ... (Full Story & Photos)



Engine 31, Engine 63 and the Fire Chief in front of the apartment.

Apartment Fire With Reported Subject Trapped

Public Information Officer Douglas Medley, February 22

While working around the station cleaning up after a working fire in Hollywood (Co7) the tones dropped for a commercial building fire at 21263 Joe Baker Court Apt. 2a for a reported furnace fire with subject trapped. Well let me tell you had better move fast when a call like this comes in or you will be waving good-by as the equipment pulls out of the station. Engine 31 marked up right away followed ... (Full Story & Photos)


Bay District Makes Dramatic Rescue (If You Love Dogs)

Public Information Officer Douglas Medley, February 21

Now you all just sit back and let me tell you a story that will warm your heart even if you are not a dog lover. It was about 3:00 in the afternoon and the guys had finished running the last of the tree or wires down for the day after a severe storm warning had been issued for St. Mary's County. Soon after the warning from the Emergency Communications Center the calls started coming in for several ... (Full Story & Photos)



Firefighter/Driver Matt Duncan taking the handoff from Firefighter/Driver Mikey Ryan and Firefighter Will Carter who you can't see either of them cause they are on their bellies in a couple feet of water.


Company 3 Handles Entrapment In Valley Lee

Fire Sergeant Daniel Martin, February 18

On 2/18/14 at 05:53 Hrs, Company 3 was dispatched to the area of Flat Iron Road And Michelle Lane for the reported Motor Vehicle Accident, Vehicle overturned with One trapped. Squad 3 responded moments after being alerted with 4 personnel with Chief 3B responding on the run also. Squad 3 arrived on scene at 06:02 finding a Vehicle on its Roof with one trapped. Squad 3 began working on stabilizing ... (Full Story & Photos)

Chimney Fire Turns

Fire Captain Daniel Burroughs, February 17

On February 17 at 16:50 hours Company's 3, 13, & 9 were alerted for a Chimney fire. Engine 31, Engine 132, and Chief 3 responded right after dispatch. Chief 3 was the first to arrive at 16:55 hours and advised of a 2 story single family home with fire thru the roof and had fireboard upgrade the assignment to a working fire dispatch. Engine 91 and Engine 43 were added to the call. Due to Tower 9 not ... (Full Story & Photos)



Former Rescue 5

FDNY Former Rescue coming to Southern Maryland

Firefighter Nathan Lindgren, February 10

Coming soon to southern Maryland, Former FDNY Rescue 4, used on 9/11/01 will be coming to Southern Maryland in April and staying three weeks to span until May. This will be made possible by the Remembrance Rescue Project.

The project's history includes the purchase of two FDNY Rescues, which were used on 9/11, by a group of firefighters. While one of the Rescues still tours the U.S. The other of ... (Full Story & Photos)


Second Fire in 24 hours for Bay District

Firefighter Daniel Martin, January 29

At 04:25 Hrs Bay District was dispatched to a Chimney Fire at 48200 Massum Eyrie Way bringing Engine 31, Engine 93 and Tower 9. Communications advised this was a 3'rd party caller and there was a Language barrier giving little information. Due to road conditions, Engine 31 had a delayed response. At 04:38 hrs Engine 31 arrived on scene with fire showing from the roof requesting Communications to upgrade ... (Full Story & Photos)

Ice Safety Video
Courtesy of Charles County Associations of FIRE and EMS
---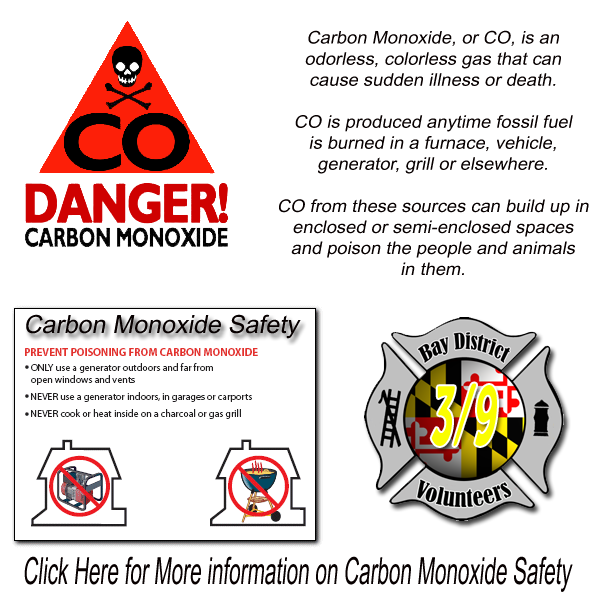 Current Weather
CLOUDY
Temperature:
43 F
Wind Chill:
43 F
Wind Speed:
0 mph
Wind Direction:
0
Humidity:
76 %
Visibility:
10 mi
Sunrise:
7:24 am
Sunset:
7:06 pm
Reported
As of 3/9/14 3:25 AM
Web Counters
Website Visitors
Since
February 15, 2004

Visitors Today
Mar 09, 2014

Station 3
46900 S. Shangri La Drive
Lexington Park, MD 20653

Station 9
45774 Fire Department Lane
California, MD 20619